I used to collect clip art.
Over the years, I had kept graphics from programs, computer games, and old clip art sources (Microsoft Office 95 vector clip art, ClarisWorks clip art that I used dozens of screenshots to transfer as .pict files from old classic Mac machines, using resource-extraction tools to export video game assets into image files, and so on).
As a fun experiment in writing web software, I decided to create a personal clip art database with php and mysql. It was helpful in two ways -- for quickly assigning keywords to images, and afterwards for quickly searching for images.
Browsing the database: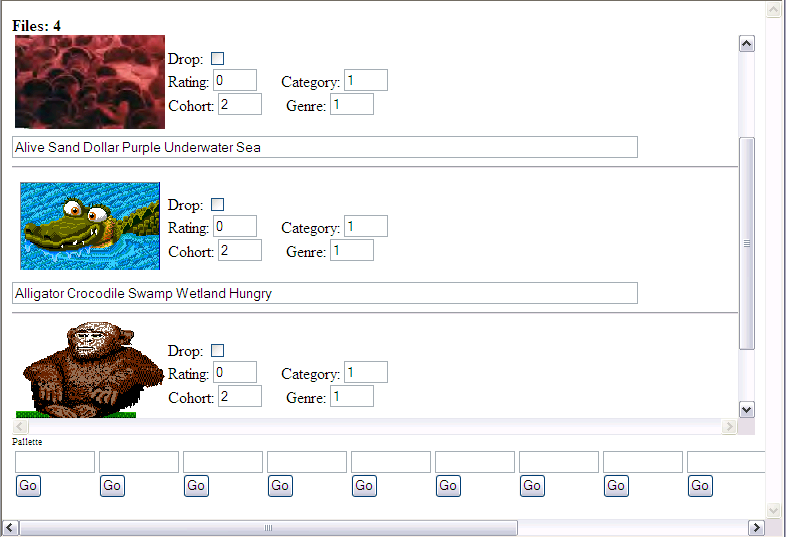 Adding a new folder of images: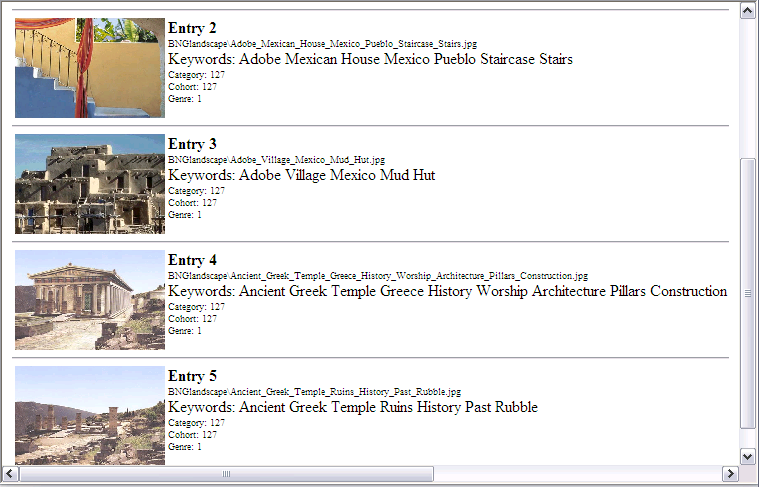 As of 2010, I literally have 4,830 images categorized in the clip art library. Having this many pictures might not be very useful, but there's such a nice satisfying feeling in organizing data.