Tutorial: A Simple Example
I took some photos on my vacation in The Dalles, Oregon. After copying them onto my computer, I see that the filenames are messy. I'll open CellRename, File->Open, and open the directory.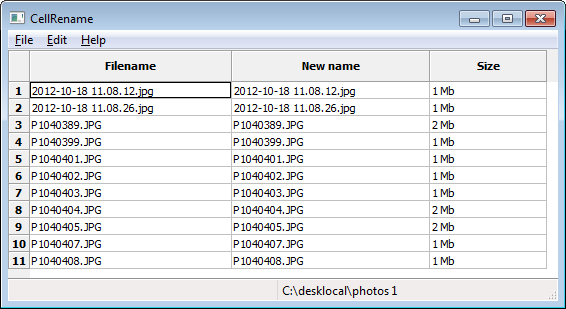 First, I'll change .JPG to .jpg, which looks nicer to me. I can choose Replace in Filename from the Edit menu,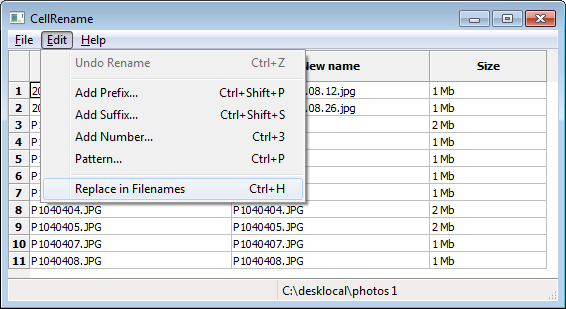 , and replace ".JPG" with ".jpg".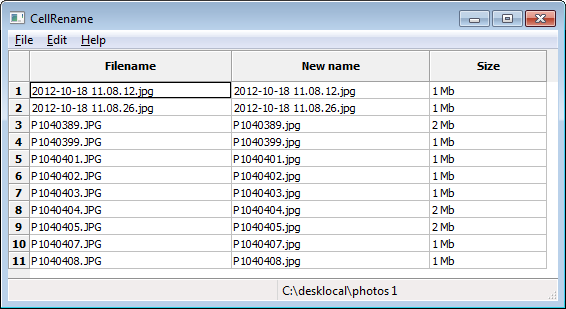 Now, I want to add the prefix Dalles Trip to each filename. I can select Add Prefix... from the Edit menu, enter "Dalles Trip ", and click OK.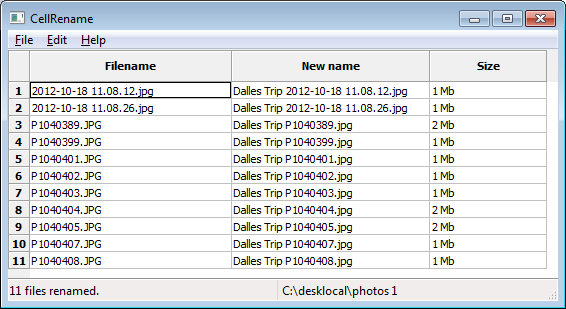 Now, I select Perform Rename from the File menu, and the files are renamed.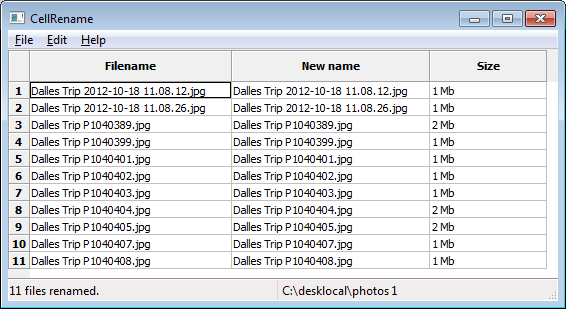 If I need to Undo the rename, I can, from the Edit menu. But this is a good starting point until I'll organize these photos more thoroughly.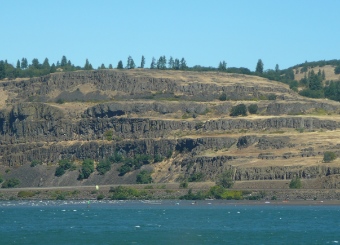 (I also wrote a blog article about CellRename here).
Back